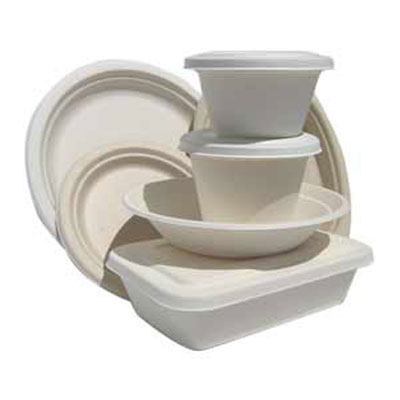 Located in Delhi, Gunjan International is the prominent Sugarcane Bagasse Products manufacturers suppliers and exporters in the global market area for manufacturing green and mean products for your perfect candid moments. The eco-friendly and elegant products are extremely durable as they are made with the tough material. They are perfect alternative for plastic, paper and wood tableware products which degrades the environment significantly.

Sugarcane bagasse is a dry and raw by-product of sugarcane waste which is 100% organic and compostable. The main attraction of the products is; they get decomposed in 30-60 days without interrupting the eco-balance. In other words, the ingredients derived from the earth get back to the environment without causing any harm. Sugarcane Bagasse Products is great heat tolerant and looks beautiful at your gatherings.
The products hold hot or cold liquids well and they are crease resistant as far so you can put them into the microwave or refrigerator. We are the prestigious Sugarcane Bagasse Product manufacturers, suppliers and exporters in the global market segments that manufacture a healthy alternative to the plastic, Styrofoam and paper products. Leave an enquiry to place your order and get it delivered at your doorstep within the specified time.
Attractive Features Of Sugarcane Bagasse Products:-
Classic, functional and good-looking
Leak proof and spill proof
Available in different sizes
Durable and attractive for single yet forever use
100% ecological and hygienic