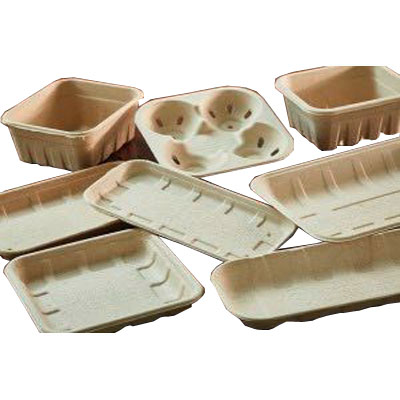 Gunjan International understands that we live on a planet that has limited natural resources as per the requirements of every individual. So we are the leading Eco Friendly Products manufacturers supplierds and exporters that have a huge range of chemical free products for you and your loved ones. The products are made with the pulp of sugarcane waste raw by-product bagasse which is eco-friendly and free from any harmful toxins.

Most people are concerned with the interrupted balance of ecosystem so they are ditching the plastic, Styrofoam and paper plates while opting them for the Environment Friendly Products to make the world a better place with the renewable energy resources and products. We are doing the same and offering the highly demandable bagasse plates and other tableware products.
eing the ace Eco Friendly Products manufacturers suppliers and exporters, we have earned a huge recognition over the globe, since the incorporation of the company. We do not use any toxic element or any chemical in the entire manufacturing process.
Exciting Features Of Eco Friendly Products:-
Leak proof and nature friendly
Made with the all natural fibers
Biodegrades safely without harming the eco-balance
Heat tolerant and safe for refrigeration
Crease and cut resistant